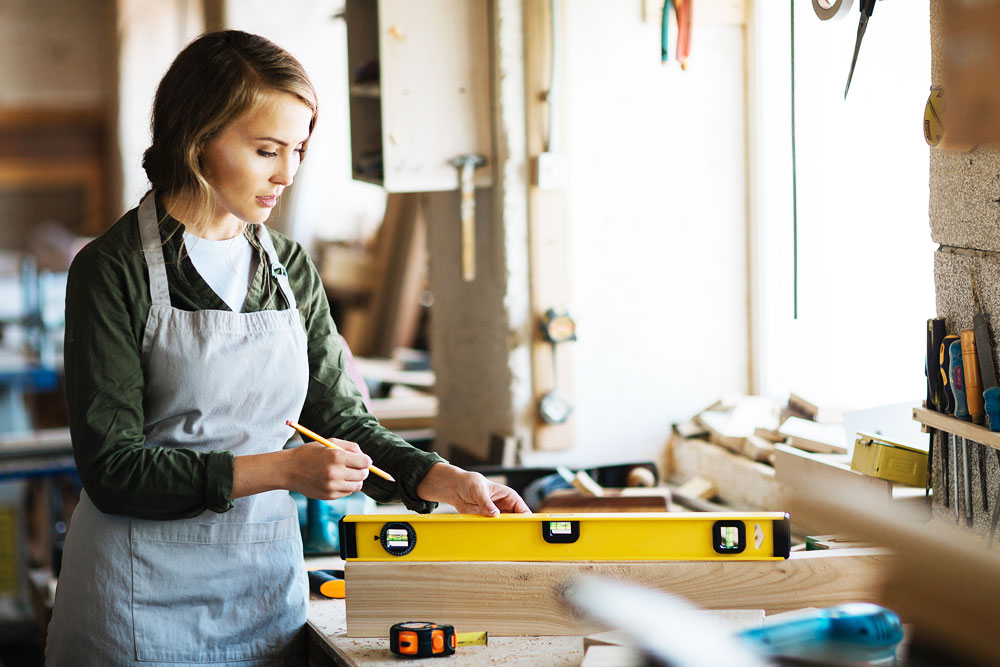 Summary of Qualification
Code: CPC30611
Course: Certificate III in Carpentry
Modes of Delivery: RPL , Online Education and Classroom Education

Completion Time: Course duration can be up to 2 years
Description
This qualification will generate trade income in carpentry and will cover works in both residential and commercial applications. The titles of occupation may include Carpenter, Carpenter and Joiner. The qualification makes the participants competent to cover common skills for the construction company and as a specialist field of work as well. The construction industry insists that the recognition of skills led by training and assessment must be undertaken in a real or very closely simulated workplace environment. This qualification requires all units of proficiency to be delivered regarding this context.
Entry Requirements
There are no entry requirements for this qualification.
However, prior to enrolment, you will be required to provide:
1. Your Unique Student Identifier;
2. Photo identification or other proof of identity
Providers
Frontier Training and Technology Pty Ltd(RTO 21244)
Highlights
1. Certificate III in Carpentry provides extensive training for carpentry apprentices employed in the housing and industrial construction area.
2. This course will provided practical as well as theoretical knowledge of the carpentry trade.
3. The course is expected to complete within 2 years period.
4. Nationally accredited program.
5. Recognition of Prior Learning (RPL) and Current Competencies (RCC).
Delivery Mode
Study Online
Study where and when it suits you through online study. You will have up to 2 years to complete this course at your own pace. There is an industry work placement however of 200 hours.
Study Online at our Partner RTOs Colleges
Through our Partner RTOs, you can complete the same online course at our RTO Partner Colleges. We will also have staff available to provide additional support if required.
Study in Class
You can undertake face-to-face classroom training in the many locations we have available through our Partner RTOs facilities.
Recognition of Prior Learning (RPL)
If you already have skills and experience relevant to this qualification you may be eligible for RPL. Contact us to determine if this is the right option for you. Should you choose to undertake Recognised Prior Learning (RPL), this can be completed in 2 – 6 weeks through one of our Partner RTOs.
Further Pathway
CPC40110 Certificate IV in Carpentry and Construction